Mainstream media has been romanticizing the rains for decades now, and for good reason. Bombay during the monsoons is the source and subject of many candid epiphanies and iconic film moments. It does have its setbacks — namely arduous commute — but the mystical appeal of the city as the rain blanket over it in shades of gray are undeniable. Here are a few unforgettable things that you will only experience in Bombay during monsoons.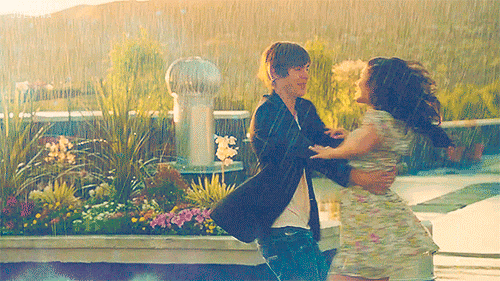 1. The welcome change in the wind
After suffering through a blistering summer, the first rainfall of monsoon along with a substantial change in the weather almost feels like a reward. If you can make it through the first week or so of humidity, you will be rewarded once again with cloudy skies that keep the sun at bay and give you a blissful reprieve from the heat. As residents of this wonderful city, that's really all we can ask for.
2. Drinking chai by the windowsill
The combination of a cup of steaming hot tea and cold rain right outside your window is one of the best sensations in the world. If you're a creative person, this particular activity is ideal to get those juices flowing. You can even take it to the next level by getting a cutting chai from a tapri amidst the rainy landscape of Bombay.
3. The simple yet profound joy of snacking in the rain
Indian street food is a delectable all-year-round, but bhajias, pakoras, and buttas in the monsoon are a different ballgame entirely. Many would argue that you're not a true 'Mumbaikar' if you haven't had steaming hot street food in the city during the rains (and we would agree).
4. Going on a long drive
Have you had the chance to see the sea link during monsoons? If you haven't, you need to change that immediately. Bombay (or Mumbai, if you have no emotional attachment to the original name of the city) may not be New York City, but it does harbour some beautiful views and the one from the sea link during monsoons is one of them. The whole experience of going on a long drive through the rain-drenched city is an ethereal experience. Make sure you check it out!
5. The enchanting possibility of work/school being canceled because of the rain
Is there a better feeling than being told that work/school is canceled? If the rains this season get intense enough, you can definitely count on a cozy day in full of drinking that aforementioned tea by the windowsill and lazing in your bed.
What do you love most about monsoon in the city? Let us know in the comments! 
ALSO READ: 5 Peaceful Mumbai Cafes Where You Can Read in the Monsoon