One of the worst things today, are gender stereotypes. Being a girl is stereotyped by wearing cute dresses, putting on make-up, a love for shopping and an endless list of other things. If you don't follow any of these, you're definitely the target of jokes that end in calling you a guy. If you're anything like me, you have definitely been in these situations:
1. You never get the gifts you want. 
Our aunts gifting us jewellery and purses even when they know we will NEVER wear any of those because it's simply not in our comfort zone, or anything like our style. We were those girl as kids, who chose GI Joes and Hot Wheels over Barbie dolls. And trust me, we got way too many barbie dolls as children.
2. The "She's a guy only," jokes.
It's no doubt that the least "feminine" girl is the butt of all jokes that refer to her as a guy. To be very clear, just because we dress ourselves like guys does not make us guys.
3. Judgement. Judgement everywhere. 
Ever walked into the men's section and asked for t-shirts for yourself? Because we have and the weird glares we get from the sales persons as well as other customers are pure annoying. All we're looking for are pants with pockets deep enough to hod a stick of gum. 
4. Shopping is just generally a nightmare, tbh.
FYI shoe brands, women can like colours other than pink, purple and red. What if our favourite colours are green or black?
5. Some of us don't wear make-up. Period. 
You know you're one of us when you have heard the words, "So you never wear make-up? Not even lipstick? How about eyeliner?" endlessly. Even though some of us do like wearing a little bit of those cosmetics, most of us aren't wearing anything on our skin simply because we don't want to. And the best part is the amount of money we save on it. Hello, food and books.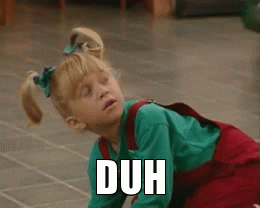 6. We're not all lesbians.
Every girl who chooses comfort over fashion is not a lesbian. The way you dress does not define your sexuality. Trust me, a loose tee and jeans are not the dress code for lesbians. They can wear make-up and can be super "feminine". Wake up, world.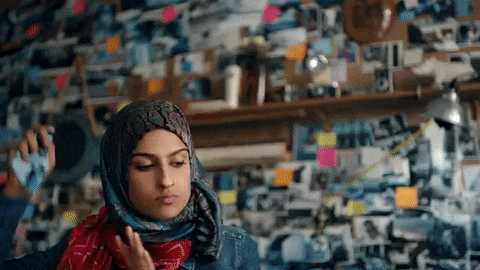 7. Let's talk about the term "girly".
Makeup and dresses do not define being a girl, so it's time we stopped using "girly" to define them. Society has stereotyped women enough and we're done receiving judgemental looks because we prefer wearing a loose t-shirt and cargos over long flowy dresses. I'm not sorry for the way I dress, and you shouldn't be either, regardless of whether you're "girly" or not. 
[Words by: Mehek Cazi]